This post brought to you by
Hollister Co
. All opinions are 100% mine.
Hollister was the place to go for jeans when I was in high school. I thought I had outgrown them, but after revisiting some of their newer styles, I was impressed by their fashion-forward approach. Whether you're shopping for back-to-school outfits, or just looking for a few staples to add to your closet, I definitely recommend checking out Hollister's jean collection. My two favorite styles are the ones pictured here (left: Betty jeans, right: Ultimate stretch jegging). These styles are great because they have a no-slip memory waistband that gives a true and lasting fit, wash after wash.
I really liked these two particular styles because they're incredibly versatile. They can easily be dressed up or down, as evidenced by the outfits I've put together. The boyfriend jean looks just like you stole the pair from your boyfriend. It's relaxed, but the feminine tank and some edgy accessories glam it up a bit. Meanwhile, the jeggings, peplum top and metallic accessories are perfect for date night.
---
Want to snag these jeans at a great price? Well, you're in luck. Because I love my readers
so
so
much, I've partnered with Hollister to offer you guys this awesome deal. Head into Hollister with the code below and get
any jeans in store for $20
. Check out
Hollister Co
's site to browse the full selection.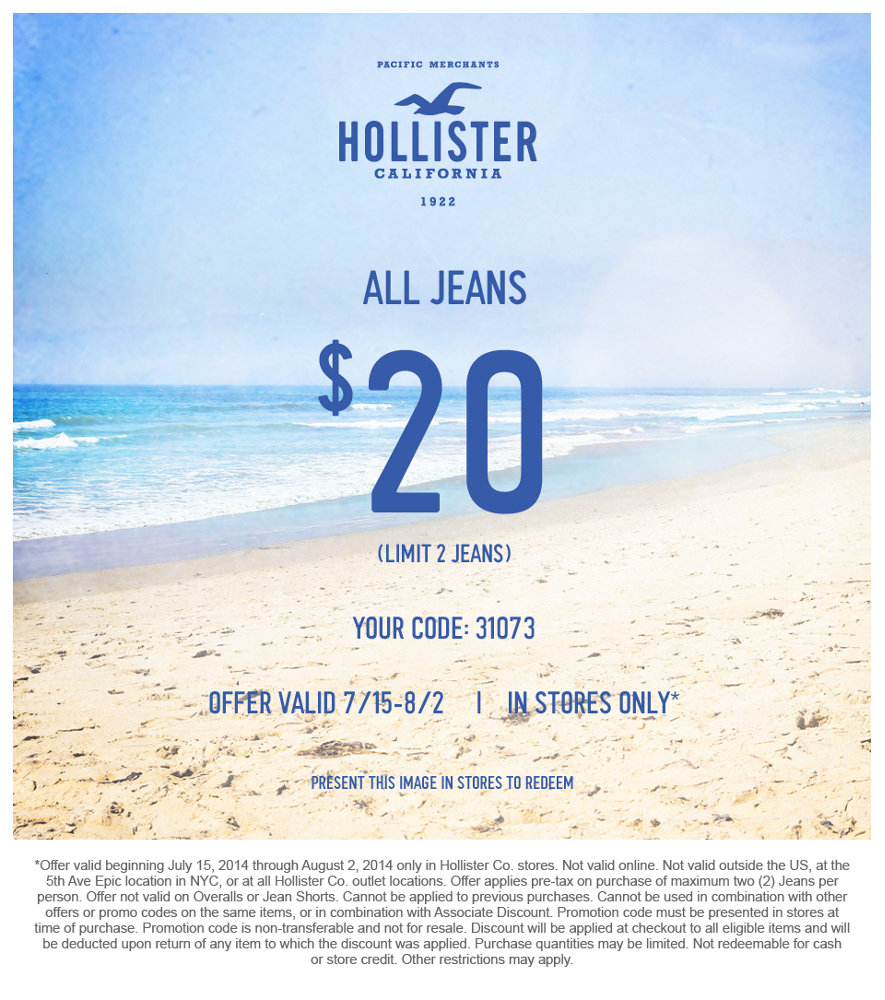 For more great deals and fashion inspiration, check out the social media links below: